FIND THE HJV EQUIPMENT LOCATION NEAREST TO YOU.
---
PROVIDING PARTS FOR…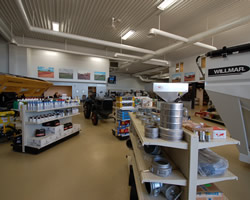 At HJV Equipment, we are committed to keeping you running. Having parts immediately available to you can mean the difference between losing valuable days at peak season or having your parts here and ready at a moments notice. Representing product from over 50 suppliers, we have over 47,000 parts listed on our system, and ready to get in your hands as you need it. If the brand you're looking for isn't listed, please don't hesitate to contact us for all of your parts needs, and if we don't have it, we'll get it – Right Away!
For your added convenience, Search for Spray Parts online!
Select Your Location to Place a Parts Order Online
PEI – luc@hjvequip.com
NB – andre@hjvequip.com
Alliston – marcel@hjvequip.com
Hensall – brian_hjv@tcc.on.ca
AGCO Opens Parts Warehouse for Eastern Canada
HJV is pleased to announce that AGCO has recently opened a new Parts Distribution Centre in Woodstock, ON. This PDC will serve as the primary parts hub for Eastern Canada and NE USA.
The address is: 1400 Commerce Way, Unit "C", Woodstock, ON
EMERGENCY PARTS SERVICE
HJV goes the extra mile to provide you with the service you've come to expect. During peak season, parts personnel are on-call 7 day a week.
To get you parts quickly in critical situations, our Ontario locations will have Parts "Runners" available from April 15th through October 15th. Please ask about details and cost when ordering.
---
DISCOUNT PARTS
| Part Number | Branch | Quantity | Description | Sale Price |
| --- | --- | --- | --- | --- |
| 117-0190-014 | Alliston | 1 | Steering Kit for an 854 Rogator 1986 - 2000 | $1500.00 |
| WR31132 | Alliston | 1 | Two Speed Wheel Motor for 7200 & 7400 Ranger | $500 |
| WR36702 | Hensall | 4 | Steering cylinders for Eagle 8500, 8600, 8650 - 2004 & 2005 | $300 ea |
| Flexpak-V1-VBS | Hensall | 2 | Guidance Positioning System from Canal Geomatics | $200ea |
---
PARTS BOX PROGRAM
In today's demanding world time is money, we know the restraints and time restrictions that challenge our farmers dealing with everyday life and the elements. During Planting, through the growing season and Harvest, the least amount of downtime is Critical, that is why we at HJV have developed the HJV Parts Box Program, weather you buy new or used equipment from HJV we can provide you with a Durable Parts Box containing wearable and Critical Parts that you have on your farm for those times when you may need access to a part quickly, saving you valuable time and money. We at HJV know what it takes to keep our farmers in the field and we are committed to working with you to accomplish this. For More details on our Parts Box Program please call.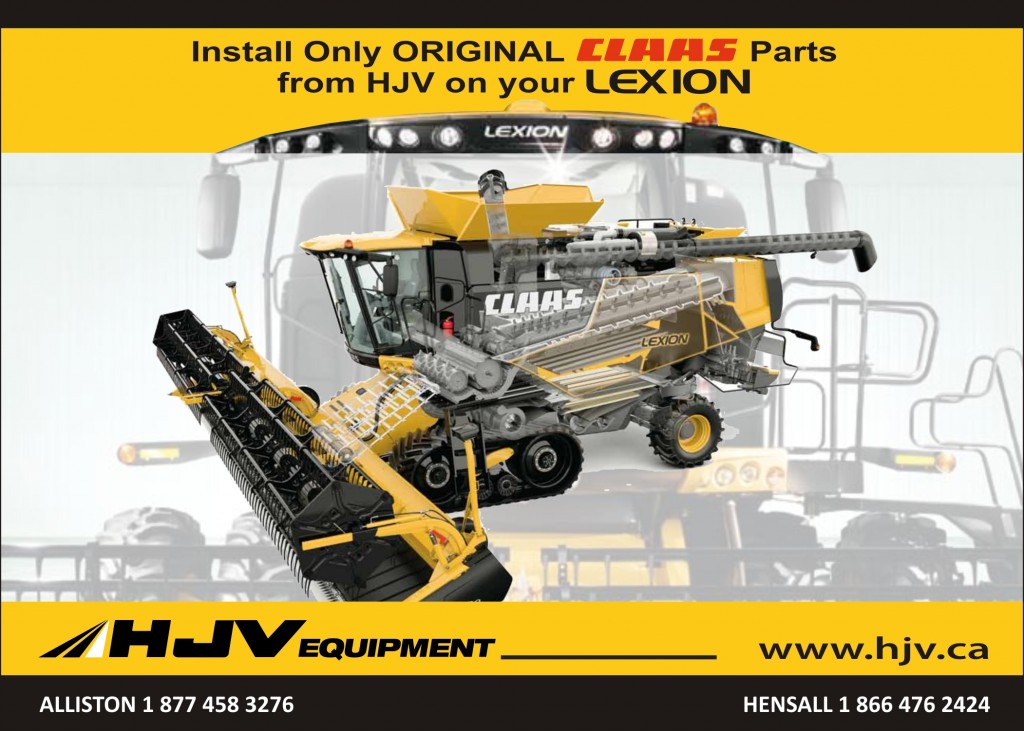 For Claas parts books register or sign in using this link ; Click Here