History of HJV Equipment
In 1949, Harry Jacob Vander Zaag, the namesake of HJV, left his father's potato farm in Holland to seek farming opportunity in Canada. After 3 years of working on farms in Canada. Harry and his brother began farming in the Alliston area. Planting their first 7 acres of potatoes by hand. He later married and raised four sons with his wife Bernice. After many years of successful potato farming as HJ Vander Zaag Farms Ltd. Harry sold the business to two of his sons, Homer and David, in 1990.
When the chance came to purchase an existing potato equipment dealership from local farmer and businessman Clarence Leach of Alliston in 1991. Homer and David couldn't resist. They saw the need to have a local business supplying equipment and parts for the farming industry, and added HJV Equipment to HJ Vander Zaag Farms Ltd.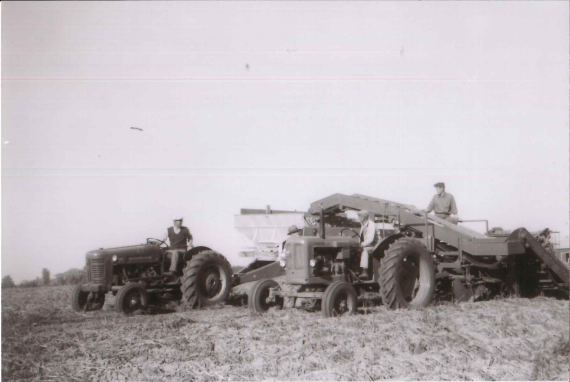 As business developed, so did the need to add equipment lines. Their first move was to acquire the dealership for Gallenberg self propelled sprayers and fertilizer spreaders in 1997. In 1999, a second store in Innerkip, Ontario was added after the acquisition of Spra-Coupe dealer, Rite Time Marketing. The Ag Chem facility in Hensall, Ontario was purchased in 2001 and the Innerkip operations were moved there.
Expansions continued. In 2002, HJV Equipment expanded its reach beyond Ontario by opening its third location, in New Brunswick. Only one year later, they signed a contract with Ag Chem to provide parts and service throughout Ontario and the Maritimes.
In 2005 there were more big changes. Not only did they acquire the rights to distribution of Grimme/Spudnik, but also opened a fourth location in Charlottetown, PEI. Two years later, with the success achieved through the Ag Chem line, they were able to secure the full Ag Chem contract for sales, parts and service in Eastern Canada in. 2007 also saw the businesses divided. Homer took over ownership of HJ Vander Zaag Farms and David became sole owner of HJV Equipment.
Opportunity for further growth and more challenges kept coming, and the move over the US border took place. In 2008, they opened a US company and their first store outside of Canada—HJV Equipment LLC in Chesaning, Michigan.
With all this growth, the original location in Alliston, still housing both HJ Vander Zaag Farms and HJV Equipment, was bursting at the seams. In 2009, a new Alliston Head Office location was built, and the two businesses severed their ties. David and Homer always enjoyed working together, but realized that for the future of their young families the time had come to split things up.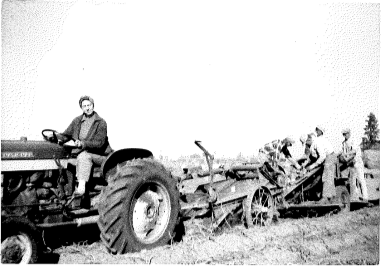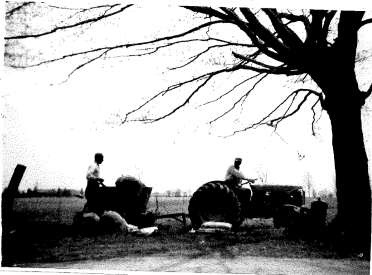 Since this relocation in 2009, HJV has seen expansion of the businesses on both sides of the border. Michigan acquired the distributorship of the Apache line of Spray Equipment in 2009 and Ontario gained the distributor rights for LEXION Combines through CLAAS for the entire province. HJV's staff has climbed in numbers since the inception of the Equipment business from a scant few employees to team of 70 full time people throughout the 5 HJV Equipment locations.
So that's where we have come from, but it by no means completes the story on where we are going. To quote our Vision Statement, "To Become The Premier Specialized Agricultural Equipment Distributorship In The World", we continue to move forward in all aspects of business that will help us achieve this goal. The second part of our Vision is equally important: "to enhance our employees lives by providing them a challenging and rewarding work environment". This is what motivates me every day. We welcome you to be an integral part of that vision.
Dave Vander Zaag, President.